Colorado Tech Tour Day 1: Wrapup Video
GRAND JUNCTION
Wednesday, August 3

Entrepreneurs are taking over the Western Slope of Colorado and we'll be all ears to hear from the leaders in the community as we stop at ProStar Geocorp to learn about the growing community thanks to great organizations like LAUNCH West CO and The Business Incubator Center. Over the course of the day we'll also highlight how entrepreneurship touches all corners of the state.
PUBLIC EVENT

TECH ROUNDUP: PROSTAR GEO CORP
Rapid-Fire Tech Stories & Lunch
Noon – 2:30 pm
ProStar Geocorp
Hear from a panel of leaders and entrepreneurs from your regional tech community and connect with your peers.
Facilitator: Jon Maraschin, Executive Director, The Business Incubator Center
Panelists:
Colter Lovette – 32 Waves
Aaron Young – Kaart Group
Bryan Wachs – MySalesButler
Robert Madsen – SynapticSwitch
Page Tucker – ProStar Geo Corp
Robert Madsen – SynapticsSwitch
Chris Putnam – DragonflyAICTO – QHN
If you're interested in learning more about any of the day's events, please contact Matt Wendel at matt@coloradotechnology.org or 720-382-5923.
Growing Colorado's Regions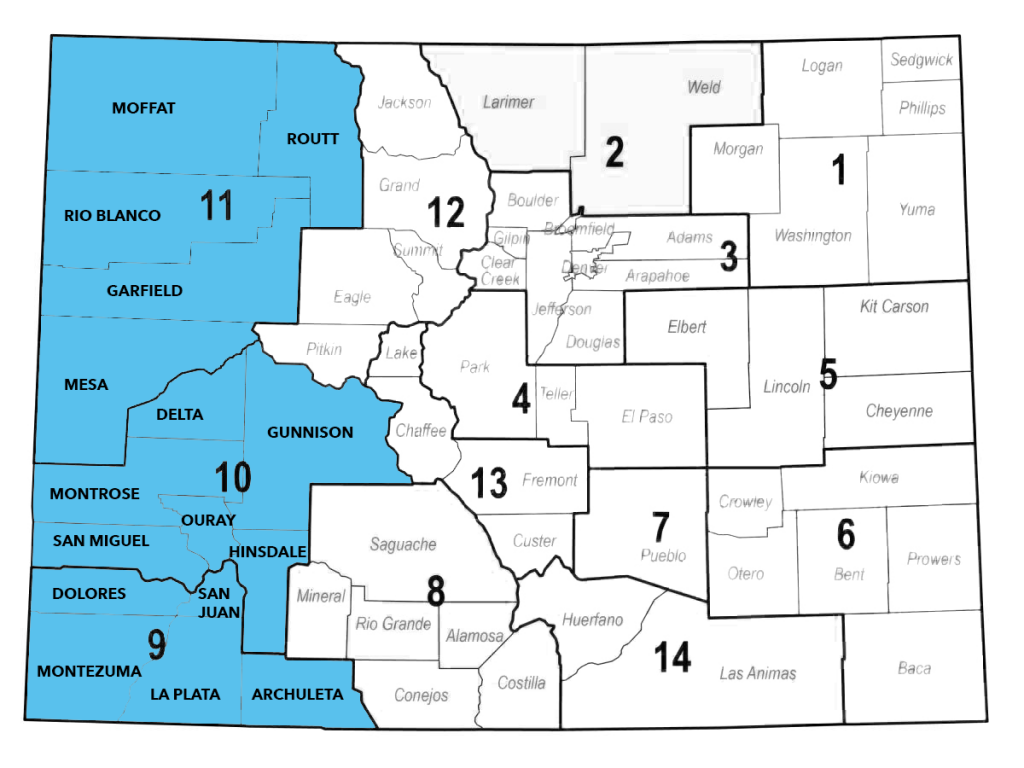 Colorado OEDIT has taken an inventory of national best practices on regional, asset-based economic development and is identifying additional opportunities to leverage available resources as a way to advance the regional economic development priorities identified by local partners. Learn more about Colorado's 14 regions and contact Senior Regional Manager Meridith Marshall with questions or to get involved.
We'll be stopping at Grand Junction – representing regions 9, 10 and 11 – on Wednesday, August 3rd. Read up on the regions through their strategic summaries: 9, 10 and 11.