Colorado Tech Tour Day 5: Wrapup Video
LONGMONT
Friday, August 5

The tech community has never had more opportunity to impact the health of everyone in their cities and towns. Whether for a nonprofit helping the less fortunate, giving our schools the tools to educate our future leaders or any of the many ways tech can benefit everyone, we want to acknowledge the great efforts happening across the state. We'll share those stories and hear from leaders in Longmont about how their community is growing.
PUBLIC EVENT

TECH ROUNDUP: XILINX CENTER
Lunch Provided
11:00 am – 12:30 pm
Xilinx
Hear from a panel of leaders and entrepreneurs from your regional tech community and connect with your peers.
Panelists:
Greg Kleese, Director, Storage Controllers / Site Director – Longmont, Micron
Dan Gibbons, Vice President, Interactive Design Tools, Xilinx
Dennis Kyle, SVP, Strategic Marketing & Business Development, Zayo
Jake Galbreath, Engineer & Founder, SensorNova 
If you're interested in learning more about any of the day's events, please contact Matt Wendel at matt@coloradotechnology.org or 720-382-5922.
Growing Colorado's Regions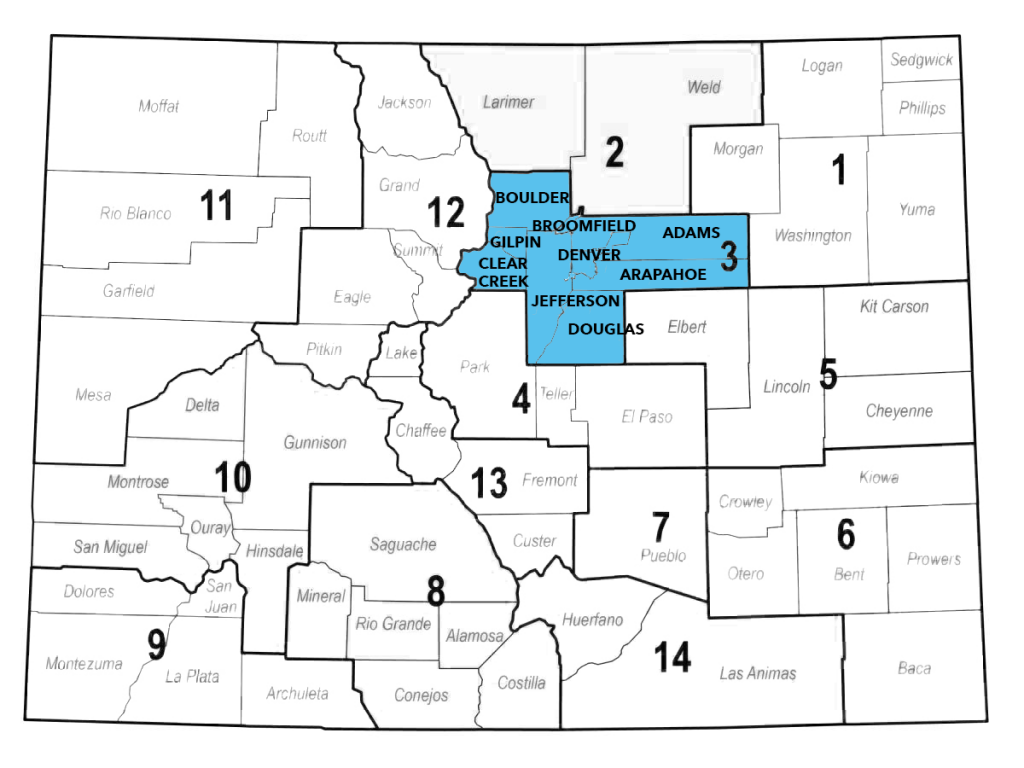 Colorado OEDIT has taken an inventory of national best practices on regional, asset-based economic development and is identifying additional opportunities to leverage available resources as a way to advance the regional economic development priorities identified by local partners. Learn more about Colorado's 14 regions and contact Senior Regional Manager Meridith Marshall with questions or to get involved.
We'll be stopping at Region 3 – Adams, Arapahoe, Boulder, Broomfield, Clear Creek, Denver, Douglas, Gilpin and Jefferson counties – on Friday, August 5th. Read up on the region through their strategic summary.