Colorado Tech Tour Day 1: Wrap Up Video
Colorado Springs
Monday, August 1

A healthy tech sector requires a diverse mix of industries, and Colorado Springs is a great example of what's possible. We'll spend the day hearing about the new influx of companies and the city's evolution, visit one of the new homes for cybersecurity at Catalyst Campus and get behind-the-scenes access to the U.S. Olympic Team's impressive tech. Then we'll share stories of how so many of our Colorado tech communities have diversified and connected to be healthy homes for companies and professionals.
PUBLIC EVENT

Colorado Tech Round-Up
Happy Hour. Networking. Rapid-Fire Tech Stories. 
4:00 – 6:00 pm
Ivywild School
Hear from a panel of leaders from your regional tech community and connect with your peers.
Panelists:
Eric Hopfenbeck, Deputy Director, National Cybersecurity Center
Mike Juran, CEO, Altia
Aron McGuire, Director, Olympic Training Center
Debbie Blach, Founder/President, Elevated Insights
Eric Yarbrough, General Manager, Bal Seal Engineering
Brandon Tripp, Marketing Director, TMC Design
Aaron Mebust, Director of Product Management, GPS Source
PRIVATE EVENTS
Lunch & Learn on Growing a Sustainable Tech Sector in the State
By Invite Only
11:00 am – 12:30 pm
Catalyst Campus
If interested in learning more about any of the day's events, public or private, please contact Amy Regnier at amy@coloradotechnology.org or 303-592-4069.
Growing Colorado's Regions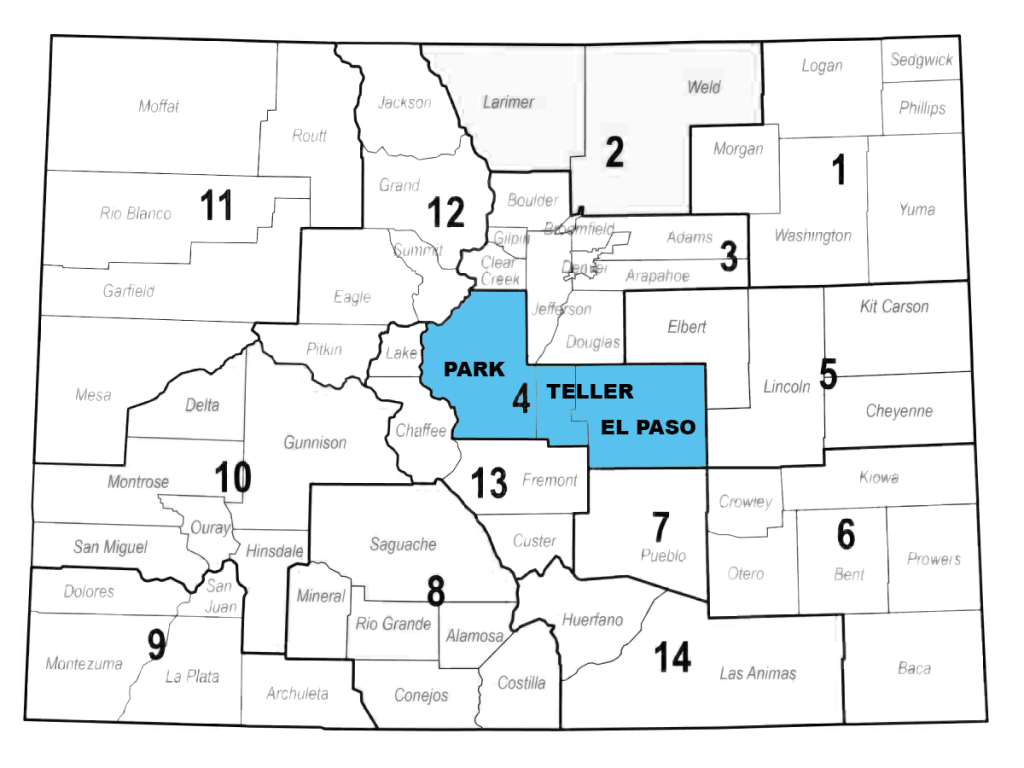 Colorado OEDIT has taken an inventory of national best practices on regional, asset-based economic development and is identifying additional opportunities to leverage available resources as a way to advance the regional economic development priorities identified by local partners. Learn more about Colorado's 14 regions and contact Senior Regional Manager Meridith Marshall with questions or to get involved.
We'll be stopping at Region 4 – including Park, Teller and El Paso counties – on Monday, August 1st. Read up on the region through its strategic summary.