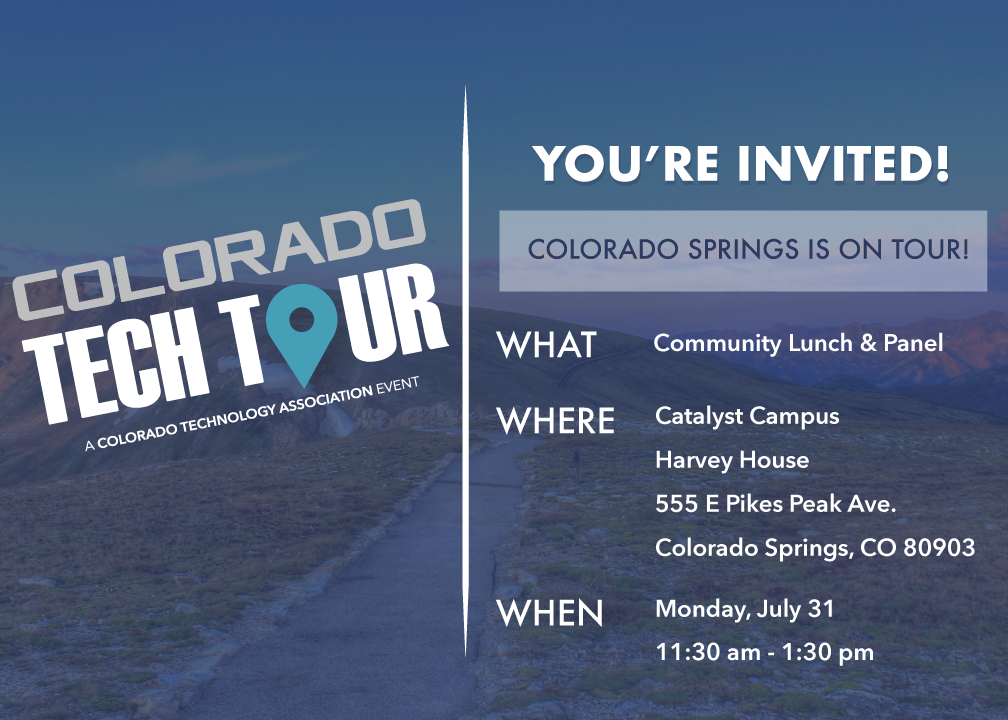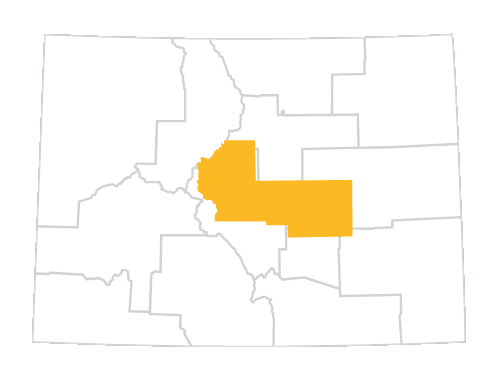 REGION 4: PIKES PEAK REGION
Backed by a successful track record of business success stories, the Pikes Peak region continues to march ahead in areas of defense, health and financial services. Within the region's thriving and diverse communities, businesses have access to substantial infrastructure, outstanding educational facilities, year-round outdoor activities, and a productive and happy workforce, which all play into a company's bottom line.
Colorado Springs
Monday, July 31
Tech Tour Colorado Springs // Community Lunch & Panel
DATE/TIME: Monday, July 31 | 11:30 AM – 1:30 PM
LOCATION: Catalyst Campus, Harvey House, 555 E Pikes Peak Avenue, Colorado Springs, CO 80903
Colorado Springs has a rapidly growing tech community, and with Pikes Peak as its backdrop, it's no surprise companies are making their way here. Join CTA as we kick off our statewide Tech Tour with a community luncheon and panel discussion on the evolution of the Colorado Springs tech ecosystem.
PANELISTS:
Michelle Anderson, Intellectual Property Manager – Zwipe
Greg Bush, Senior Facilities Specialist, Global Real Estate & Facilities – SAP America
Chris Franz, Chief Development Officer – Exponential Impact
Patty Bonvallet, Technology Development Manager – Boecore, Inc.
MODERATOR:
Ingrid Richter, Executive Director – Catalyst Campus
11:30 AM – 12:00 PM Networking
12:00 PM – 1:00 PM Lunch and Panel Discussion
1:00 PM – 1:30 PM Networking
INVITATION ONLY
2:00 – 3:00pm  // Hard Hat Tour of National Cybersecurity Center
If interested in learning more about any of the day's events, public or private, please contact Amy Regnier at amy@coloradotechnology.org or 303-592-4069.