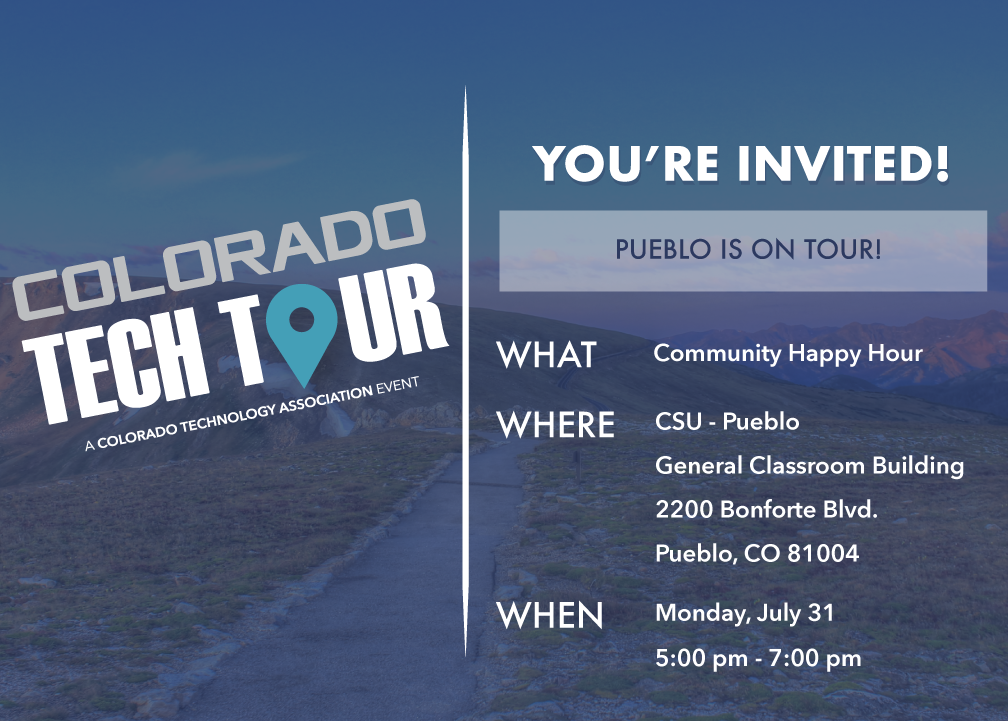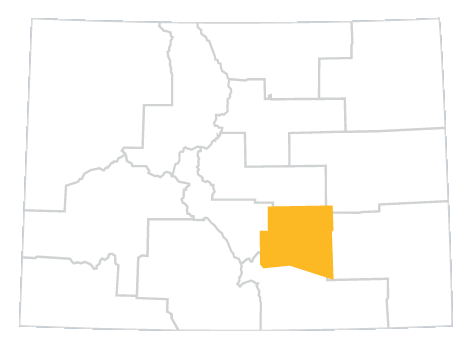 Though small in geographic size, the resilient Pueblo region located in Southern Colorado is flourishing in business opportunity and growth, specifically in areas of aerospace and rail manufacturing, healthcare and logistics. As the region's population and downtown development continue to rise, businesses value the competitive advantages that attracted them to the area, such as the skilled workforce, customized workforce training programs, low cost of doing business, and abundant water capacity.
Tech Tour Pueblo // Community Happy Hour
DATE/TIME: Monday, July 31 | 5:00 – 7:00 PM
LOCATION: CSU-Pueblo, General Classroom Building Lobby, 2200 Bonforte Blvd., Pueblo, CO 81004
Colorado Tech Tour kicks off Monday, July 31, and to celebrate, we're making a happy hour stop in Pueblo! Join CTA for an evening of networking, followed by an exciting round of rapid-fire pitches to hear what the Pueblo tech community is working on to put their tech stories on the map.
Hear pitches from City of Pueblo, Colorado State University-Pueblo, GOAL Academy, Pueblo Arts Alliance, Pueblo City County Library District, Pueblo City Schools, Pueblo Community College, Pueblo County and TTCI!
5:00 PM – 5:45 PM Happy Hour & Networking
5:45 PM – 6:15 PM Rapid-fire Tech Pitches
6:15 PM – 7:00 PM Happy Hour & Networking Continues
If interested in learning more about any of the day's events, please contact Matt Wendel at matt@coloradotechnology.org or 720-382-5923.